UN/DRESS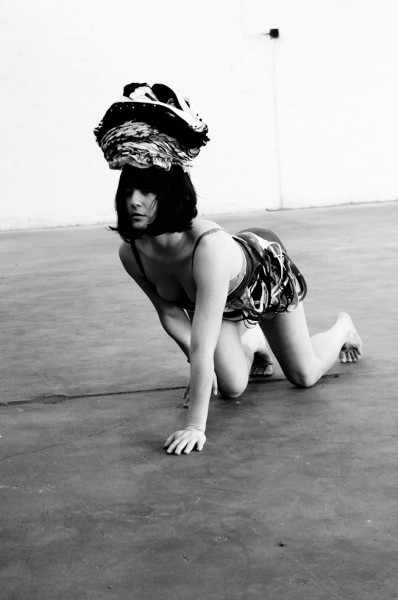 di e con Masako Matsushita
UN/DRESS è un mutare intimo tra azioni e gesti, è la fusione tra oggetto e corpo in una metafora di
immagini in trasformazione. Utilizzando l'atto di vestirsi e svestirsi come modalità centrale di indagine, il
lavoro esplora il ruolo di specifici capi di abbigliamento e del corpo nella società.
UN/DRESS è il primo lavoro autoriale dell'artista realizzato al TrinityLaban nel 2012 e tutt'ora presentato in
festival internazionali quali The Erotic Cloth UK, Skogsus NOR, Neu/Now Festival NL, Armunia IT, Festival
Aperto IT, Festival Ammutinamenti IT, Revnedans e Sontidsdans NOR, ITS Festival NL, Sånafest NOR e
molti altri.
Masako Matsushita, coreografa e danzatrice indipendente italo giapponese, nasce a Pesaro dove si
approcia ai primi studi sulla danza. Nel 2008 frequenta il corso di teatro danza presso la Scuola Paolo Grassi
a Milano. Consegue il BA (Hons) Dance Theatre al TrinityLaban Conservatoire of Music&Dance di Londra
(UK) diplomandosi nel 2012. Masako collabora con artisti che provengono da campi aristici differenti quali
Namanamafreeze, TaikokiaT, Soi3, aMasIng Production.
Come interprete per Curandi Katz, Ingvild Isaksen, Cornelia Voglmayr, Clare Daly, Janne Camille Lyester, Josiah McElheny, Jeremy Nelson, Leonie Nadler, Rachel Lopez De La Nieta, Matteo Fargion, Marie Gabrielle Rotie, Susan Sentler.
Masako è stata artista in residenza presso RU-Residency Unlimited NY, Mitologie Urbane IT, Erkki Hirvela Atelier FI, Teatro Sperimentale IT, Centrale Fies IT, 4bid Gallery NL e Hangart IT. Ha presentato progetti autoriali per festival quali In& Off Danza inscena IT, Crash Festival UK, Neu/Now Festival 2012 on line e 2013 live NL, Its Festival
NL, Highs&Lows NL, Armunia IT, Festival Aperto IT, Festival Ammutinamenti IT, HangartFest IX-X-XI ed. IT,
CivitanovaDanza 2.0 IT, Revnedans e Sanafest I II III ed. NOR. È una tra i fondatori di 4bid Gallery
Amsterdam.