Adolfo La Volpe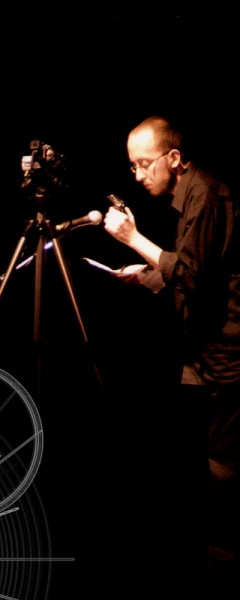 Oud, saze, bouzouki and programming
He studied, among others, with Mick Goodrick, Joe Diorio, John Scofield, Pat Metheny, Barney Kessel, Joelle Leandre, Carlos Zingaro, Jean Derome, Joanne Hetu, Marcus Stockhausen and Gianni Lenoci, under the leadership of which he obtained the second level academic degree in musical disciplines – jazz at the Conservatory in Monopoli and also a master's degree in "jazz and new musical languages." Practice and also examines some traditional music and musical instruments related to them (oud, Portuguese guitar, Irish bouzouki, saz, banjo, etc..).
He has given concerts in Italy and abroad (France, Switzerland, Spain, Germany, Austria, Turkey), recorded -between personal projects and collaborations- twenty CDs, and played-among others-with Eugenio Colombo, Gianni Lenoci, Steve Potts, Stefano Battaglia, Daniele Di Bonaventura, Pine Minafra, Francesco Cusa, Paolo Damiani, William Parker, Karl Berger, Kent Carter, Radiohead, Raiz.
He is a member of the ensembles: "Chaque Objet", "Diomira", "l'Escargot", "Radicanto", "Barrio de tango", "Tran (c) formation", "The cantiga de la serena", "Sefarad", and the dance company "Qualibò", for which-in addition to composing and performing music-is responsible for the musical direction of the Festival "Visioni di (p)arte" and the dance section of the Teatro Comunale di Ruvo di Puglia. He has composed and performed music for contemporary dance, theater and cinema.