One More Completely Unsuccessful Project
One More Completely Unsuccessful Project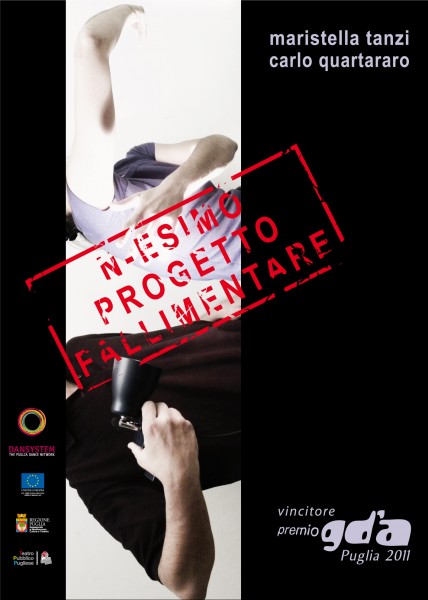 Concept: Maristella Tanzi, Carlo Quartararo
On stage: Maristella Tanzi (dance)
Carlo Quartararo (technician/actor on stage)
A dancer and a technician show to the nice public a selection of shows in repertory, suitable for any occasion and available for booking right now!
Beyond our intentions, One more unsuccessful project is a highly autobiographical work.
It's a bit wobbly invitation to see what we do and how much it costs us to do so.
In hindsight, we can't be accused of "misleading advertising".