UN/DRESS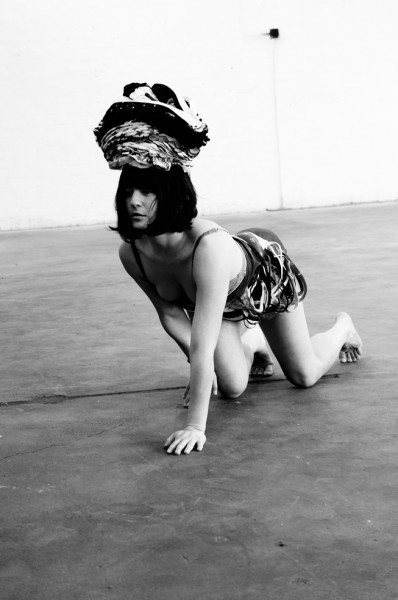 by Masako Matsushita
UN/DRESS is based on transforming and transformation arising from the fusion of body and object.
Consumption and excess are the focus and starting point of this metaphorical performance. Using the act of
dressing and undressing as its central mode of inquiry, the piece explores the nature of change and
questions the role of clothing and body in modern society.
UN/DRESS is Masako's first solo piece created at TrinityLaban in 2012 and since then the work has been
invited to many international festivals such as The Erotic Cloth UK, Skogsus NOR, Neu/Now Festival NL,
Armunia IT, Festival Aperto IT, Festival Ammutinamenti IT, Revnedans e Sontidsdans NOR, ITS Festival NL
and many more.
Masako Matsushita, freelance dancer and choreographer Italian/Japanese, comes from Pesaro where she
first approached dance. In 2008 she attended a dance theatre course at Paolo Grassi School in Milan IT.
She trained at TrinityLaban Conservatoire of Music&Dance in London UK obtaining a BA (Hons) Dance
Theatre in 2012. Masako performs and works both individually and collaboratively with artists coming from
different art fields: Namanamafreeze, TaikokiaT, Soi3, aMasIng Production. As dancer she works for
Curandi Katz, Ingvild Isaksen, Cornelia Voglmayr, Clare Daly, Janne Camille Lyester, Josiah McElheny,
Jeremy Nelson, Leonie Nadler, Matteo Fargion, Marie Gabrielle Rotie, Susan Sentler. She's been artist in
residency at RU-Residency Unlimited NY, Mitologie Urbane IT, Erkki Hirvela Atelier FI, Teatro Sperimentale
IT, Centrale Fies IT, 4bid Gallery NL e HangartFest IT. She presented her own works in Festivals such as In&
Off Danza inscena IT, Crash Festival UK, Neu/Now Festival 2012 on line e 2013 live NL, Its Festival NL,
Armunia IT, Festival Aperto IT, Festival Ammutinamenti IT, HangartFest IX-X-XI ed. IT, CivitanovaDanza 2.0
IT, Revnedans e Sanafest NOR. She is one of the founder of 4bid Gallery Amsterdam.