Visioni di (P)arte 2015 – International contemporary dance festival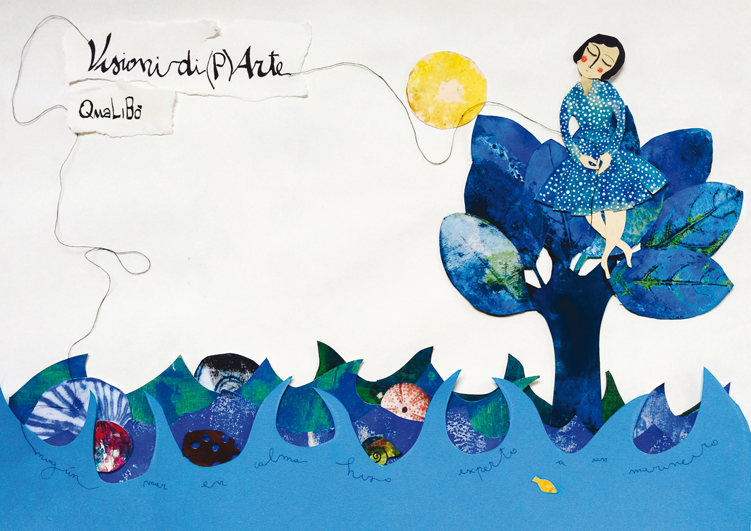 The calm sea makes no experienced sailor.
Ten years of Visioni di (p)arte, an important goal to reach which we faced a long navigation…
An important goal for a Festival that has always maintained a precise identity and that is born from the desire to offer the audience the experience of national and international artists. An across-the-board work made by communication and contamination, by a research  on the territory.
A vision that consider  this language as a bearer of meaning permeated by life experience of the interpreter / author and at the same time far from empty aestheticism.
So we arrive at the tenth edition and we have decided to celebrate by inviting a special guest. Teacher and mentor of our dance vision and protagonist in this edition David Zambrano (VE-NL), an artist and teacher known throughout the world. Since over 20 years David Zambrano is a monumental figure in the international dance community. A charismatic teacher, a dazzling performer and an innovative artist has made generous contributions to the dance world by influencing it from all sides.
For the first time on a stage in Puglia and in southern Italy, Zambrano will premiere Schock 2015 created for and produced by the Festival Visioni di (p)arte. He will be accompanied by three wonderful dancers, Edivaldo Ernesto (MZ), Elia Mrak (USA) and Horacio Macuacua (MZ), which also will perform their creations: Paradise is not in the sky! and Whimsical.
From Italy, the company Zerogrammi, now recognized abroad as a company capable of having created an innovative and consistent compositional language, working on rediscovering everyday and essential things. Than we have C & C Company , alias Carlo Massari & Chiara Taviani, winners of the residency project Palco Aperto 2014 PimOff, on stage with  Tristissimo, an ironic and "teen" version of the famous Wagnerian drama. The two dancers-authors Masako Matsushita and Maria Teresa Tanzarella well represent the new season in the Italian dance: two different expressions of a female authorship with contact points and differences,  much more active and supported abroad than in Italy.
By region, there are Francesca Giglio and Adolfo La Volpe with Tornerò a dire, Annalisa Privati with the performance  Rimembranze (Vetrina Anticorpi XL 2015) and the Factory Hill collective: dance dialogues with  live music , video, sculpture and performing arts, reorganizes itself in site-specific  and inhabit  unconventional spaces.
Moreover photography and illustration exhibition by Tina Masellis and MariaTeresa De Palma, sharing of two Creative residences with young local dancers (by Maristella Tanzi and Lisa Masellis), laboratories, workshops, meeting on Dance History, meeting on Dance and Osteopathy, foyer actions.
We thank partners, supporters, collaborators, the audience and friends who have shared this long journey with us.
Program
3 october at Officina degli esordi  
10am/1pm Workshop Martial arts Xing Yi Quan (12 aminals) with M° Franco Gervasio
5.30/7.30pm Meeting Osteopathy and dance with Margherita Marcone
9.15pm Meh! Dai!  by Lisa Masellis
9.45pm Addomesticamenti reciproci  by  Maristella Tanzi
10am/11pm Camera sonora a durational sound performance/intallation
10am/11pm Images in the making exhibition by illustrator Maria Teresa De Palma
4 october at Officina degli esordi    
10am/1pm Workshop Martial arts Xing Yi Quan (12 aminals) with M° Franco Gervasio
4.30/7.30 Dance History Meeting  with Carmelo Antonio Zapparrata
9.15pm Processig duo  by Factory Hill
10am/11pm Camera sonora a durational sound performance/intallation
10am/11pm  Images in the making  exhibition by illustrator Maria Teresa De Palma
5/9 october  at Palacarrassi   
David Zambrano Workshop   (5h a day from 10am to 4pm)
Thursday 8 october at Teatro Kismet OperA    -  9pm
Passport  by Maria Teresa Tanzarella   (20')
pause
Trattato della lontanaza by Zerogrammi    (40')
Friday 9 october at Teatro Kismet OperA    -  9pm  
Whimsical  by and with Elia Mrak and Nancy Lopez Luna  (40')
pause
Tristissimo by C&C company  (40')
Saturday 10 october at Teatro Kismet OperA
10.30am/1.30pm  masterclass  Moving voices with Maria Luisa Capurso
9pm
Ritornerò a dire by Francesca Giglio, Adolfo La Volpe (live music) (10')
Kung Fu  exhibition
pause
Shock 2015 with David Zambrano, Edivaldo Ernesto, Horacio Macuacua, Elia Mrak.   (30')
Sunday 11 october at Teatro Kismet OperA
4pm/7pm masterclass : 'breakdancing for non-breakdancers' – a history of an american folk dance through movement, music and words  with Elia Mrack
9pm
Rimembranze by Annalisa Privati  (10')
Paradise is not in the sky!  with Horacio Macuacua and Edivaldo Ernesto (dance) Adolfo La Volpe, Morten Poulsen and MariaLuisa Capurso (live music)   (30')
Un – dress by Masako Matsushita   (15')
8/9/10/11 october
Fragments of movement  photo exhibition  by Tina Masellis
Tenda sonora  sound installation
QuaLiBò
Lisa Masellis, Francesca Giglio, Maristella Tanzi, Adolfo La Volpe
Direzione artistica e organizzativa
Lisa Masellis
info@qualibo.it
Comunicazione, organizzazione
Francesca Giglio
comunicazione@qualibo.it
Organizzazione, responsabile laboratori
Maristella Tanzi
distribuzione@qualibo.it
Direzione musicale
Adolfo La Volpe
direzionemusicale@qualibo.it
Direzione tecnica
Stefano Limone
Direzione Amministrativa
Elisabetta Pellegrini
amministrazione@qualibo.it
Ufficio stampa
Lorenzo Sette
ufficiostampa@qualibo.it
Progetto grafico
Maria Teresa De Palma
Documentazione del Festival
Cooperativa Camera a Sud
info@cooperativacameraasud.it
Web Design
Ilaria Molinari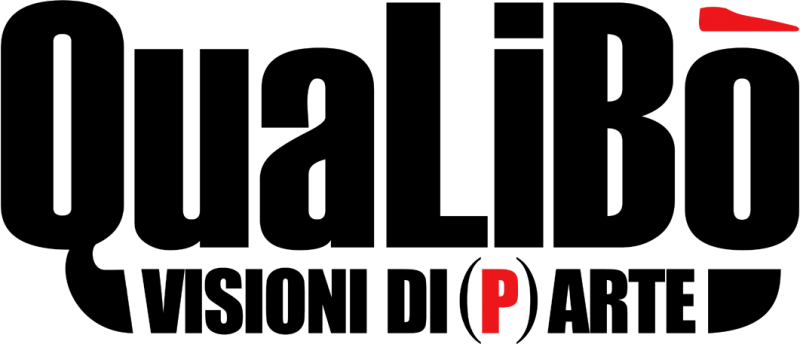 Supported by

Partner

Partnership